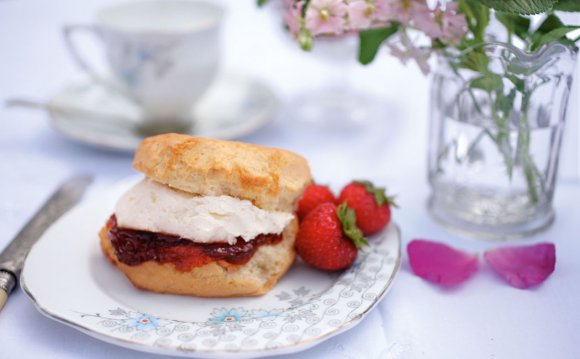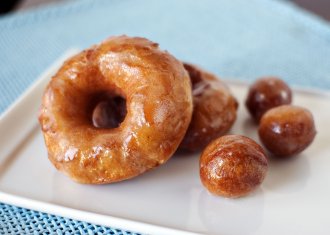 Its a breakfast week here at Pass the Sushi! How this happened, I have no idea. You'd think the writer of this blog would have a plan but really – I wing it from week to week. The most planning I've ever done was the recent hostile take over of Peeps at Easter (and even that was not the way I wanted things to really turn out… There's always next year).
I've mentioned it before – like every time I post a breakfast recipe – I don't really eat breakfast. I don't wake up hungry (ok, I am a bold face liar as I type this because I just told Handsome to get up and get ready, we're going out to breakfast – I'm starving! But like always, I'll end up ordering something savory and having to negotiate a bite of his waffle from him).
99% of the time I don't wake up hungry – fair? By the time I get hungry its 2 in the afternoon and I want a sandwich, soup, or last nights leftovers. Sugary cereals, heavy pancakes, and eggs are just not my cup of tea. If you want to feed me a steak at 9am, I probably wont be ready to eat, but I'm not going to turn you down.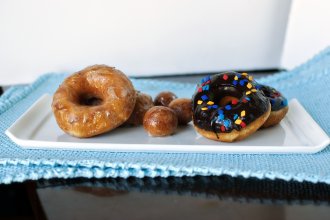 So how I was able to compile a breakfast themed week at PtS – I'm left a little bewildered myself. Accidents happen?
For the Doughnuts
1 roll biscuits – I used Pillsbury home-style biscuits.
8 cups vegetable oil
For the Plain Glaze:
2 cups confectioners' sugar
1/4 teaspoon salt
8 tablespoons unsalted butter, melted
1/4 cup milk
1 teaspoon vanilla extract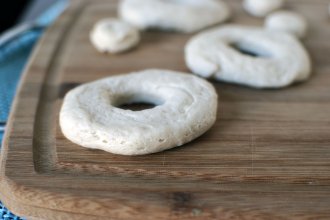 For the Chocolate Glaze:
1 cup confectioners' sugar
1 cup unsweetened cocoa powder
¾ cup milk
Preparation:
For the Doughnuts: Heat oil in a Dutch oven or large skillet with high sides over medium-high heat until temperature registers 350°F. (Oil should be 1- to 1 1/2 inches deep). Pop open biscuit container. If any of the biscuits look irregular, gently pat them down to even rounds and even thickness. Cut out doughnut holes.
Add half of the doughnuts and half of the doughnut holes and fry until the bottoms turn golden brown, 1 to 1 1/2 minutes for small doughnuts and 2 to 2 1/2 minutes for large doughnuts. Using chopsticks, turn the doughnuts and holes and fry for until golden brown, 1 to 2 minutes longer.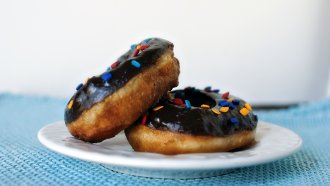 Transfer doughnuts to a paper towel-lined plate and allow to cool slightly, 1 to 2 minutes before dipping in glaze. Serve warm.
For the plain glaze: Place confectioners' sugar and salt in medium bowl. Add melted butter, milk, and vanilla extract and whisk until smooth. Dip doughnuts and serve immediately.
For the chocolate glaze: Place confectioners' sugar, cocoa powder, and salt in medium bowl. Add milk and whisk until smooth. Dip doughnuts and serve immediately.
I couldn't make these fast enough for the BF. He kept coming in, popping a few into his mouth and walking away before the trusty Nikon ever got busted out. Goes to show that they were yummy – just hard to photograph. When I finally told him the last few I had to take pics of he whined and then I realized he'd almost eaten a whole container of biscuits himself! These little babies disappear quick, so do yourself a favor and by two packaged of the biscuits if you want to try one.
PS. I had a ham sandwich and stole a bite of his pancakes….
Pass the Sushi is going to be taking part in Steph's Bite By Bite Bake sale this week! Get ready to bid on some awesome goods from all sorts of talented bloggers!
Source: passthesushi.com
RELATED VIDEO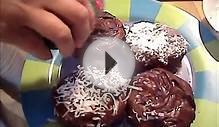 5MinutesCooking: Easy Biscuit Donuts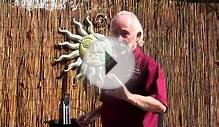 How to Make Donuts | Klondike Brands Spudnuts Recipe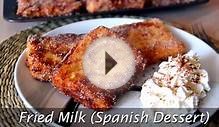 Fried Milk (Leche Frita) - Easy Spanish Dessert Recipe
Share this Post