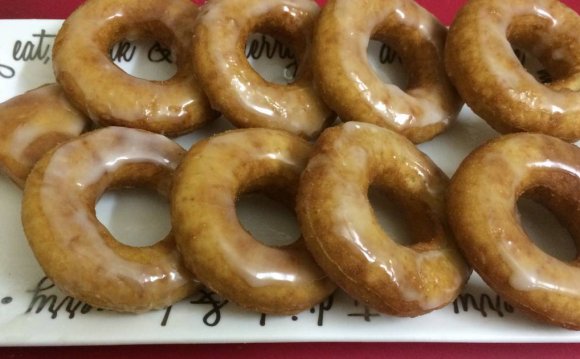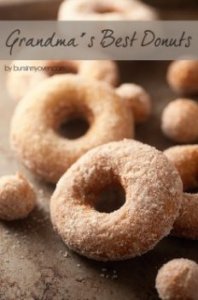 These old fashioned cake donuts are crispy on the outside and give way to a perfectly soft and cakey center, making these an amazing breakfast treat!
My grandma created the best dang donut recipe ever and I've been dying to share it with you. Anytime I make it, I get shot straight back to my childhood. Visiting my grandma on vacation, waiting impatiently for her to fry up these unbelievable donuts, and then eating them until I'd make myself sick.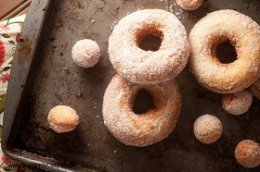 She would often serve the donuts plain, straight from the fryer. I prefer them tossed in a mixture of cinnamon and sugar, but powdered sugar or a glaze works great as well.
These are cake donuts, which means there is no wait time! The donuts have baking powder in them to help them rise, instead of yeast. You'll love these donuts because they are so easy!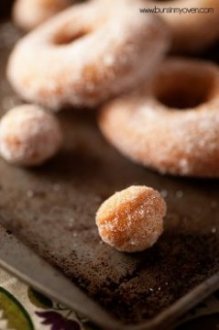 I know many people don't like to fry, so here are my best tips. Invest in a thermometer! They cost about five dollars and are worth every penny. You want to keep your oil at a consistent temperature so that your donuts don't get too greasy. Greasy donuts means your oil isn't hot enough! 375 degrees is perfect for these donuts.
After you've fried the donuts, you can keep the oil covered for a week or two and fry other sweet things.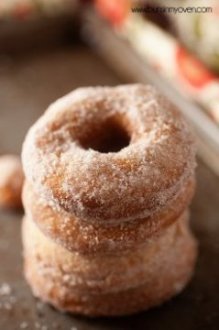 If you don't think you'll re-use the oil, just let it cool completely and then use a funnel to pour it right back into your empty oil container or an empty milk jug. I try to keep a few empty milk jugs under my kitchen sink or in my pantry for used up oil. Close the jug up tight and then toss it in your garbage can on garbage day. It's a pretty simple way to deal with all that leftover oil!
My grandma is well known for these amazing donuts and everyone wants the recipe.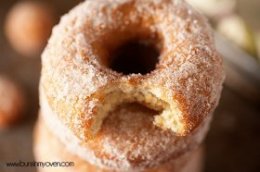 It makes me happy every time I serve these to my kids, because I know that one day they'll make them for their own kids and remember lazy Saturday mornings helping me roll out the dough and cut the donuts!
These are best served hot from the fryer, but you can keep them for a few days as long as you seal them up tightly. When hot from the grease, the outsides are crispy and the insides are perfectly soft and cakey. It doesn't get better than these donuts, guys!
This recipe from my grandma is an all time favorite! I've changed it just a bit by swapping out the shortening for butter, but you can certainly use shortening if you prefer. If you don't have a stand mixer, you can mix everything by hand and knead the dough on a floured surface.
Source: www.bunsinmyoven.com
RELATED VIDEO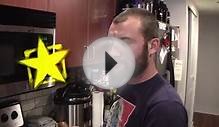 Deep Fried Voodoo Doughnuts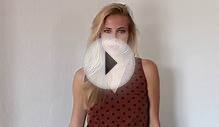 Deep Fried Donuts on a Stick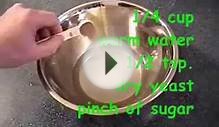 Fried Dough
Share this Post