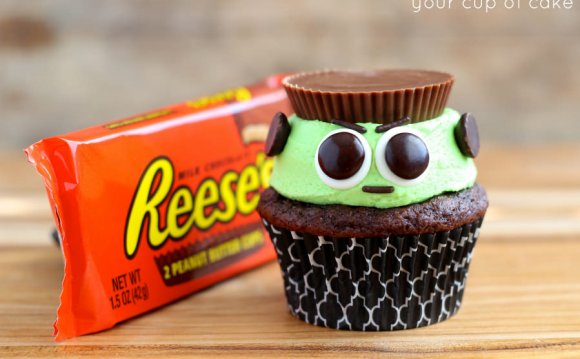 From the multiple eyes to the lengthy pink tongue, this monster cupcake has character. A eco-friendly fondant bow rests atop its mind - an excellent final touch with this monster of the Halloween cupcake.
To help make the fun Halloween cupcake, adopt these measures:
1. For that bow, tint fondant leaf eco-friendly and roll 1/16 inch thick. Cut two 1-1/2x1/4-inch strips. Fold finishes toward the middle and pinch finishes together. Cut two 2x1/4-inch strips and notch a "V" on every finish let dry. Lay folded strips on the top from the notched strip. Cut singleOr4x1-inch strip and wrap the middle, flattening the finishes around the back.
2. Tint fondant rose and roll 1/16 inch thick cover the cupcake with fondant.
3. Tint fondant black and roll 1/16 inch thick. Cut fondant right into a mouth shape utilizing a knife. Attach the mouth utilizing a moist brush.
4. Shape whitened fondant into eyes. Use rose fondant to chop eyelids utilizing a knife press to the eyes.
5. Pipe on black pupils and lashes having a small round icing tip.
6. Roll whitened fondant 1/16 inch thick. Eliminate teeth utilizing a knife.
7. Cut a rose uvula utilizing a knife.
8. Attach the bow, eyes, teeth, and uvula utilizing a moist brush. Tint fondant orange and pipe dots having a small round designing tip.
9. Unveil gumdrops on shined up paper spread with sugar. Cut folded gumdrops right into a tongue shape using scissors drizzled with sugar. Score the tongue lower the middle and place in position.
Editor's Tip: To guarantee the fondant bow maintains its shape, prepare and let dry for 48 hrs before affixing.
Source: www.bhg.com
RELATED VIDEO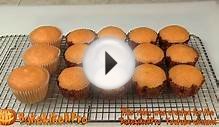 Halloween Cupcakes Recipe !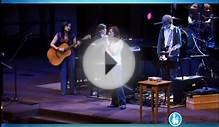 Halloween Cupcake Recipe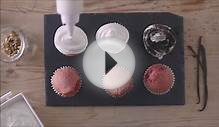 Halloween Cupcake Recipes
Share this Post