: Pre-heat your oven to 325 levels F (160 levels C). Butter, or spray having a nonstick vegetable spray, an 8 inch (20 centimetres) spring form pan having a detachable bottom. Line the foot of the pan with parchment paper. Also line the edges from the pan having a strip of parchment paper that stretches a couple of inches (5 centimetres) over the rim from the pan.
Inside a separate bowl, whisk together the flour, ground walnuts, salt, and baking powder.
In another large bowl put the dried and candied fruits, together with the chopped nuts. Remove about 3-4 tbsps from the flour mixture and combine it with this mix, throwing well to coat all of the nuts and fruits.
Within the bowl of the electric mixer, or having a hands mixer, beat the butter until creamy. Add some sugar and beat until light and fluffy. Add some eggs, individually, beating well after each addition. Scrape lower the edges and bottom of the bowl when needed. Add some alcohol, orange juice, orange zest and lemon zest. Then beat or fold within the chopped nuts and all sorts of dried and candied fruits. Then beat or fold within the flour mixture.
Scrape the batter in to the prepared pan and, if preferred, decorate the top cake with blanched walnuts. Put the spring form pan on the bigger baking sheet. Bake inside your pre-heated oven for one hour. Lessen the oven temperature to 300 levels F (150 levels C) and then bake the wedding cake for around 80-1 hour 30 minutes or until a lengthy skewer placed into the middle of the wedding cake arrives with only a couple of moist crumbs. Take away the cake in the oven and put on the wire rack to awesome completely. Then, having a skewer, poke holes within the top top of the cake and liberally brush with alcohol (brandy, Grand Marnier, sherry, rum or whiskey). Wrap the wedding cake completely in plastic wrap and aluminum foil and put inside a cake container or plastic bag. Store inside a awesome dry place. (If you reside in a hot climate I've found it better to keep cake within the refrigerator.) Brush the wedding cake periodically (a couple of times per week for around 2 to 3 days) with alcohol. This cake could keep several days or it may be frozen.
Serves about 16 people.
Fruit Cake:
1 cup (225 grams) unsalted butter, at 70 degrees
1 cup (210 grams) firmly packed light brown sugar
3 large eggs, at 70 degrees (165 grams without shells)
3 tbsps (35 grams) alcohol (Grand Marnier, brandy, sherry, rum, etc.) plus you will need extra for brushing the wedding cake
Juice and zest (outer orange skin) of 1 orange
Zest (outer yellow skin) of 1 lemon
1 cup (100 grams) walnuts, walnuts, pecans, or hazelnuts, coarsely chopped
2 1/4 pounds (1 kilogram) of a variety of dried (apricots, figs, prunes, raisins, sultanas, currants, dried red grapes, dried cherries, etc.) and candied fruit (mixed peel and/or cherries), all chopped into bite sized pieces
Source: www.joyofbaking.com
RELATED VIDEO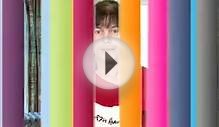 American Fruit Cakes Recipe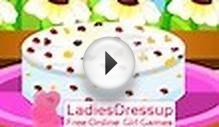 Fruit Cake Recipe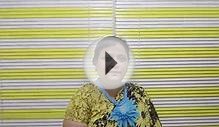 Fruit Cake recipe By Chef Shaheen
Share this Post