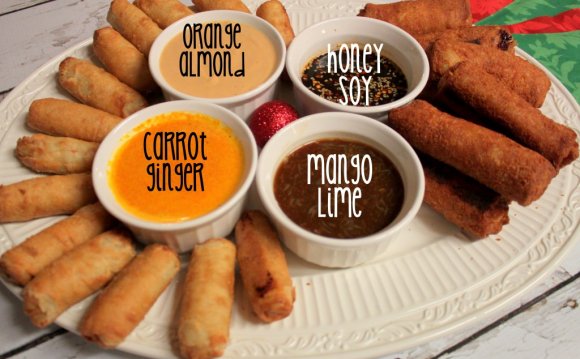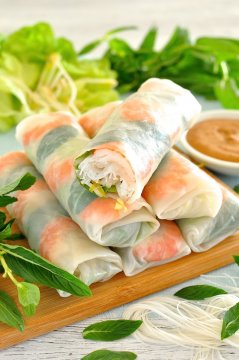 These fresh and healthy Vietnamese Rice Paper Rolls are accompanied by a sensational peanut dipping sauce that is totally addictive! Plus my two secret tips that makes rolling these up neatly super easy AND step by step photos!
I think that Vietnamese Rice Paper Rolls are one of those things that people love but always assume are just too fiddly or too hard to make. To dispel of that myth, let me tell you – I am not into fiddly. That's why you'll never see fancy decorated cakes on my blog. I simply don't have the patience or co-ordination for fiddly dishes – sweet or savoury.
The flavours are clean and fresh with prawns (shrimp), mint leaves, lettuce, bean sprouts and vermicelli noodles wrapped in rice paper, accompanied by a peanut dipping sauce that is out of this world!! I found the dipping sauce recipe years ago in a hole-in-the-wall Vietnamese joint in Sydney, one of those places where you get mind-blowing food so cheap you wonder if the bill was added up wrongly.
This Vietnamese restaurant had been reviewed in the local paper and the owners (a husband and wife team) had the article proudly displayed in a frame on the wall. Even though it was almost a decade ago when I was there and the name now alludes me, I distinctly remember their story – how the husband and wife fled Vietnam and sought refuge in Australia, how they felt so blessed to find a country that embraced multi culturism where refugees like themselves were able to find jobs, raise a family and eventually start their own business. And they also shared their recipe for their Peanut Dipping Sauce which I wrote down on a scrap of paper (this was before the time of iPhones!) and kept all these years.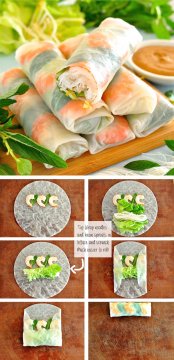 Moving onto the spring rolls themselves. Here are my two simple tips for making it easy to roll them up (neatly):
1. Use 2 rice paper rolls per roll. One of the most common problems is that the rice paper tears quite easily; and
2. Roll up the bean sprouts and vermicelli noodles in the lettuce leaf before rolling up the rice paper roll. What I do is use soft leaf lettuce – like Oak or Butter Lettuce – and I wrap the bean sprouts and vermicelli noodles in it and scrunch it in my fist (not too tightly!) to make it hold together.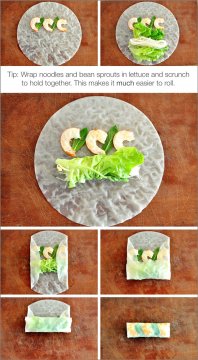 Then the bits that are usually the annoying parts that fall out everywhere when you're trying to roll them up are in a neat bundle which makes it super easy to roll up the rice paper.
If you place the filling on the rice paper as per the above photo, when you roll it up the seam will end up on the underside or just on the side of the roll so the smooth side displays the mint leaves and prawns. Aren't they gorgeous? I could eat these everyday. And so healthy too! Well, at least when I don't drown them in the Peanut Dipping Sauce.
If you want to pop this in your RecipeTin app (and who wouldn't want to??), scroll down to the recipe and press "Print" to put the recipe in print mode (which will remove all the ads, comments etc). The step by step photo will still be there – hope you find it useful!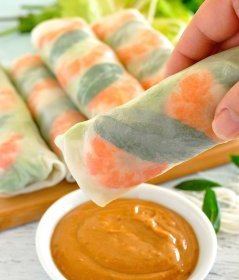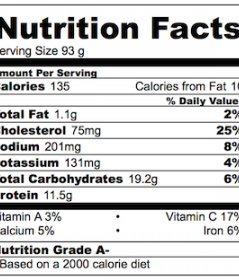 Source: www.recipetineats.com
RELATED VIDEO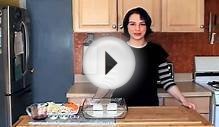 Episode 001 Spring Rolls with Dipping Sauce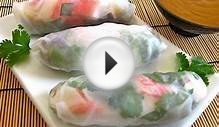 Raw Rice Paper Spring Rolls With Peanut Dipping Sauce ...
Spring rolls sauce: easy as 1 2 3 4
Share this Post