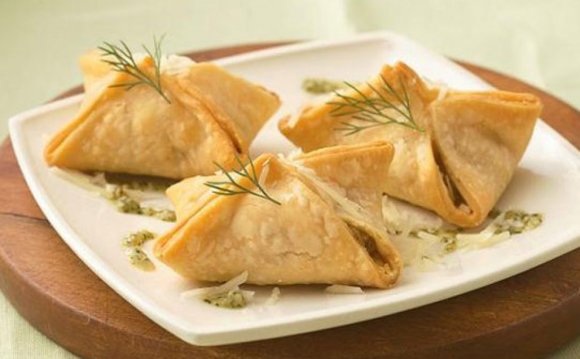 Caramelized Shallots, Leeks, Medley Mushrooms, Crême Fraîche And Gruyère Crostada-galette
Once a month I meet my students at local Temecula Farmers'market. We tour it. I introduce my students to my favorite farmers & ranchers. We buy fresh ingredients then we cook and share a feast together. Savory tarts are my weakness . I love them. The picture is not great. But This caramelized shallots, leeks, and medley mushrooms, crême Fraîche and gruyère crostada-galette was I have to say. pretty amazing .
Featured in
A Note From Lily Diamond
RECIPE:
Serve 6-8
PART I / Pie crust / single pie for the bottom of the crostada
· 1 1/4 cups all-purpose flour, plus extra for rolling
· 1/2 tsp salt
· 8 Tbsp unsalted butter, very-cold, cut into 1/2 inch cubes
· 3 to 4 Tbsp ice water, very cold
1 Cut up a stick of butter into small (about 1/2-inch) cubes, and put it into the fridge for 15 -30 minutes.
2. Place the flour, salt, in a bowl and combine well. Add the butter cubes and mix butter into flour resembles a coarse meal/sand.
3 Add a couple of tablespoons of ice cold water mix well with your fingers. Then add more ice water, slowly, about a tablespoon at a time until the mixture begins to clump together (when you pinch some of the crumbly dough and it holds together: it's ready, if not, add a little more water and mix again). Try to keep the water to a minimum so add little by little and check.
4 Remove the crumbly mixture from the bowl and place on clean surface. Use your palm to press the crumbly dough together and shape into a disc. Work the dough just enough to just bring the dough together. Do not over-knead or your crust will end up tough. Sprinkle the disc with a little flour on each sides. Wrap the disc in plastic wrap and refrigerate for at least 1 hour.
5 When you are ready to roll out the dough, remove the disk from the refrigerator and place on lightly floured parchment paper and cover with more parchment paper.Let it sit for 5 to 10 minutes to take just enough of a chill off of it so that it becomes easier to roll out. Sprinkle some flour on top of the disk. Using a rolling pin, roll out the dough to a 12 inch circle, to a thickness of about 1/8 of an inch thick. As you roll out the dough, check if the dough is sticking to the surface below if necessary add a few sprinkles of flour to keep the dough from sticking. Place the dough (still on parchment paper) on a baking tray and start to work on the filling.
PART II: Filling
· 2 leeks, clean and finely sliced
· 2 cups mushrooms cleaned ( I used medley mushrooms one bag from local Farmers' Market) and roughly chopped
· 3 shallots peeled and thinely sliced
· 1/3 cup crème fraiche
· ¼ cup grated Gruyere Swiss Cheese
· Olive oil
· Salt
· Pepper
· 1-2 tsp white sugar
1. Preheat oven to 375F.
2. In a saucepan add 2 tablespoon of olive oil and heat on medium heat, when hot add the leeks, season with salt and pepper stir every few minutes add some water if too dried. Add the mushrooms and cook for a few minutes ( do not over cook your mushrooms). Turn off the heat. Set aside.
3. Meanwhile in another saucepan add olive oil and when hot add the shallots. Stir.When golden and soft sprinkle 1-2 teaspoon of sugar and stir cook until amber/ caramelized. Add this to the leek- mushroom mixture. Season with salt and pepper. Add some crème fraiche and cheese, mix. Set aside
PART III : Assemble
4. Spread the mixture on the pie crust ready and fold borders of pie crust all around like a rustic crostada or galette.
5. Place in the oven for 35-40 minutes or until the crust is golden.
Nb. Can be eaten warm or at room temperature. Delicious with a Kale and fresh herbs salad on the side.
Original Source
Source: feedfeed.info
RELATED VIDEO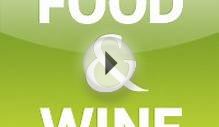 The Ultimate Savory Pie Crust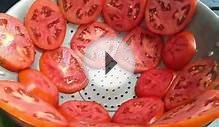 Tomato Pie Recipe | Savory Tomato Recipes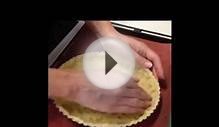 How to make the best Vegan Pie Crust for Sweet or Savory Pi
Share this Post