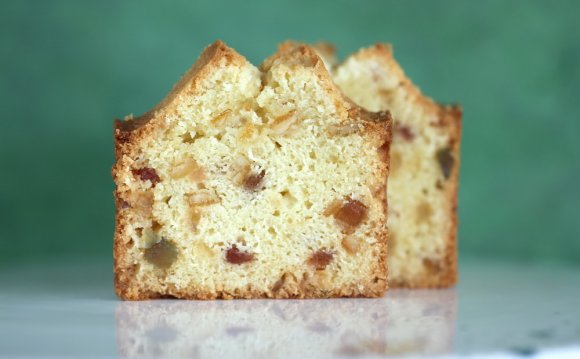 Fruit cake lovers will delight in this delicious homemade fruit cake. Just like the fruit cakes that my Mom and Grandma made every Christmas season.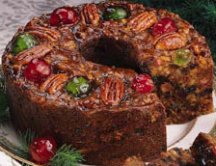 Check out Basic Rules For Baking and Fruitcake Secrets. Also check out more great Cake Recipes.

Regal Fruit Cake Recipe:
Recipe Type: Cake, Fruitcake
Yields: 1 large fruitcake
Prep time: 30 min
Cook time: 3 hour 20 min

Ingredients:
1 1/2 cups candied yellow pineapple, chopped
1 1/2 cups candied red cherries, chopped
1 cup raisins
3/4 cup currants
2 cups chopped pecans or walnuts
1/2 cup white grape juice
1 cup butter or margarine, room temperature
2 cups firmly-packed light brown sugar
5 eggs, room temperature
2 1/4 cups all-purpose flour
1/4 teaspoon baking soda
1/2 teaspoon ground cinnamon
1/2 teaspoon ground mace
1 teaspoon almond extract
Brandy
Preparation:
Grease a 10-inch tube or bundt pan; line with wax paper and grease well.
In a large bowl, combine candied pineapple, candied cherries, raisins, currants, and pecans or walnuts. Add grape juice; stir until well blended. Let stand 1 hour.
Preheat oven to 275 degrees F.
In a large bowl, cream butter or margarine. Gradually add brown sugar, stirring until light and fluffy. Add eggs, one at a time, beating well after each addition.
In another large bowl, combine flour, baking soda, cinnamon, and mace; gradually add to butter mixture. Add almond extract and fruit mixture; stir until well blended. Spoon into prepared pan.
Bake 3 hours and 20 minutes or until a toothpick inserted into the cake comes out clean. A good check is to use an instant digital thermometer to test your fruitcake. The internal temperature should be between 200 and 210 degrees. Remove from oven and cool on a rack.
Remove from oven and cool on a wire rack for 30 minutes. Remove from pan, peel paper liner from cake, and cook completely.
Wrap in a brandy-soaked cheesecloth; store in an airtight container for one week. After one week, store in the refrigerator.
Check out my Fruitcake Secrets for fruitcake hints and tips and also how to store your fruitcakes.
Source: whatscookingamerica.net
RELATED VIDEO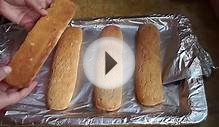 Homemade Candied Fruit Biscotti, Fekkas Recipe (Sout ...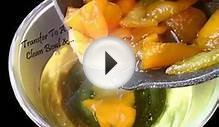 Indian Recipes - Candied Peels & Fruit Candies for ...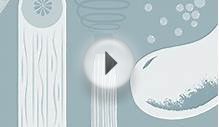 White Fruitcake
Share this Post