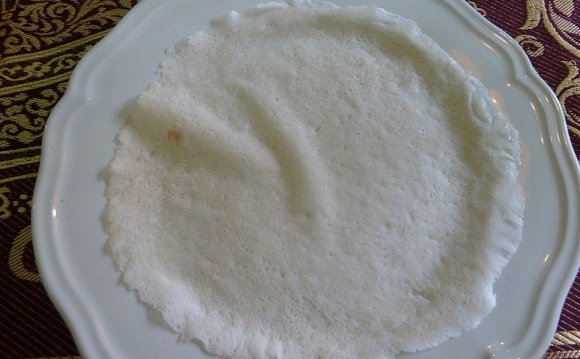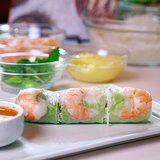 Ingredients
For the peanut dipping sauce:
1 cup rice, cooked and cooled
1/2 cup roasted peanuts
2 cloves garlic
1 thai chili, stemmed
3 tablespoons red miso
3 tablespoons ketchup
3 tablespoons canola oil
3 tablespoons sugar
2 tablespoons stir-fry sauce
1 1/2 teaspoons lemon juice
1/2 teaspoon toasted sesame oil
For the spring rolls:
15 medium shrimp, peeled and deveined
8 ounces boneless pork shoulder
1 egg yolk
1/2 cup canola oil
1/4 teaspoon kosher salt
5 cups rice vermicelli, cooked
10 12-inch round sheets rice paper
1 head red leaf lettuce
30 mint leaves
1 1/4 cup peanut dipping sauce
Directions
Make the peanut dipping sauce: In a food processor, combine the cooled rice and the remaining ingredients. Process until the mixture becomes a fine paste. Thin the sauce with 1/2 cup water, and continue processing until the sauce is smooth and creamy.
Make the spring rolls: Fill a pot with water, and bring to a boil. Add the shrimp and cook for about 3 minutes, or until the shrimp have turned bright pink and are cooked through. Transfer shrimp to a colander with a slotted spoon and rinse under cold running water. Drain the shrimp on paper towels, and carefully cut each shrimp in half length-wise.
Return the water to a boil, and add the pork. Turn the heat down to a simmer, and cook pork for about 20 minutes, or until the pork is cooked through. Remove the pork from the water, and let cool completely. Slice pork into 1/4-inch-thick slices.
To make the mayonnaise, put the egg yolk in a large mixing bowl and whisk well. Slowly stream in the oil and keep whisking constantly until the mixture thickens and emulsifies. Continue to add the oil in until it's all incorporated. Whisk in the salt.
Fill a large bowl with very hot water. Dip one sheet of rice paper into the water and quickly rotate to moisten the entire sheet. It will become pliable. Lay the wet rice paper on a flat work surface. Arrange one lettuce leaf over the bottom third of the rice paper, flattening the lettuce to crack the rib. Spread a generous teaspoon of mayonnaise over the lettuce and top with three mint leaves. Add a few slices of pork and 1/2 cup of rice vermicelli noodles.
Fold in the left and right sides of the rice paper, then fold the bottom edge up and over the filling tightly and roll toward the top end one full turn, enclosing the filling completely. Place three pieces of shrimp, cut side up, in a row on the rice paper, and then roll one more turn to enclose the shrimp. Continue rolling as tightly as possible until you have a tight wrap. Repeat with the remaining ingredients.
Source: www.popsugar.com
RELATED VIDEO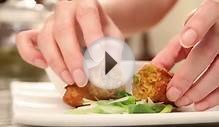 Maggi Noodles Spring Roll | Quick Easy To Make Appetizer ...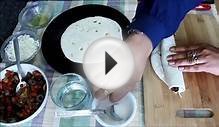 Tortilla Spring Rolls Recipe | CPK Style Veg Spring rolls ...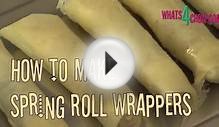 How to Make Spring Roll Wrappers. Quick and Easy Homemade ...
Share this Post