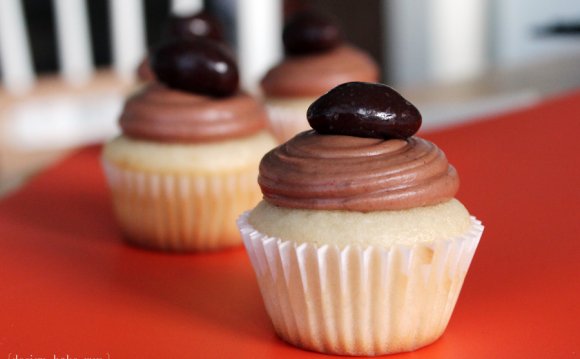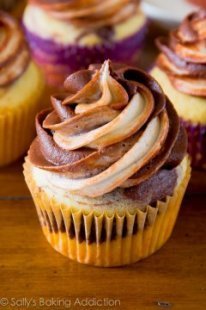 Ultimate Marble Cupcakes.
For when you can't decide if you want a chocolate cupcake or a vanilla cupcake!
Tuesday was my friend Kristin's birthday and Saturday is my friend Erin's birthday. Going out tonight and Saturday night to celebrate my two best gals.
But first… cupcakes. Very confused cupcakes. Are they chocolate? Are they vanilla? Who cares! Have both flavors and eat them too because today you don't have to choose!
It's party time. ♥
I have a few kitchen-tested, reader-approved, very trusty cupcake recipes on my website. Two favorites? These vanilla funfetti cupcakes and these chocolate cupcakes. I knew I wanted to make one of them, but was having trouble deciding which. Kevin told me to just make both, but that sounded like too much work– even for bakeaholic me.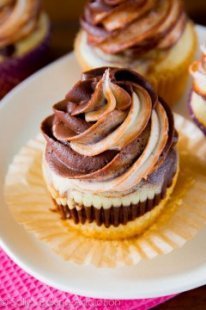 So I decided to jazz things up. Throw a curveball and surprise everyone with an irresistible medley of both chocolate AND vanilla. Ladies and gents, I bring you…
Ultimate Marble Cupcakes.
Lucky for both you and me, these cupcakes are a snap to make.
What You're Gonna Do:
First, you do NOT have to make a vanilla cupcake batter and a chocolate cupcake batter. Thank goodness! Rather, you'll simply make my trusted vanilla cupcake recipe and add cocoa powder to part of its batter. Less dishes, less time, less headache!
The vanilla batter is all mixed together by hand in under 5 minutes. Once mixed, measure 3/4 cup of the batter and add to a medium mixing bowl with cocoa powder and a touch of milk. Since you're adding more dry ingredients to this portion of the cupcake batter (the cocoa powder), you'll need a touch of milk to thin it out.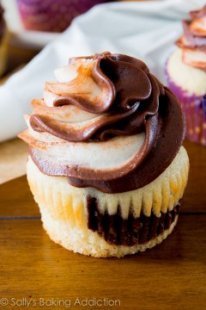 The marbling part is not tricky at all. You'll simply spoon some vanilla batter into your cupcake liners, then some chocolate batter, then some more vanilla batter on top. Take a toothpick and gently swirl it all together a couple times. I only swirled a few of my cupcakes because I wanted to see how each (swirling vs no swirling) turned out. The swirling looked the prettiest when baked up! Here are some visuals:
Now, let's talk frosting. No cupcake is complete without it. If you're anything like me, you like a little cupcake with a lot of frosting.
You're going to make two frostings. My favorite vanilla frosting and my favorite chocolate frosting. There are a few options for frosting these cupcakes:
Make both frostings and spread them each on your cupcakes however you'd like.
Make either the vanilla frosting or the chocolate frosting (double the frosting recipes below to make sure there is enough for all 12 cupcakes) and frost the cupcakes with a knife or piping tip.
You'll need a Wilton 1M piping tip and a piping bag if you choose the third option. All you do is spoon some vanilla frosting into one side of your piping bag and chocolate frosting into the other side. Then, pipe onto cupcakes in a swirl pattern:
Again, here's a page with more visuals to help guide you with the swirl frosting. I also include how I use the Wilton 1M swirl piping tip. If you're ever curious about how I frost my cupcakes, that's a handy page to read!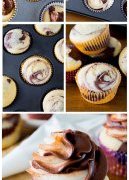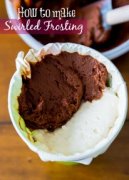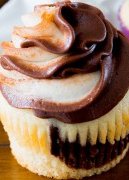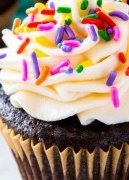 Source: sallysbakingaddiction.com
RELATED VIDEO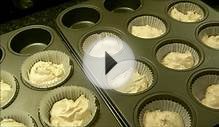 Vanilla Cupcakes - all in one method - 5 Min Express Recipe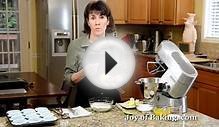 Vanilla Cupcakes Recipe Demonstration - Joyofbaking.com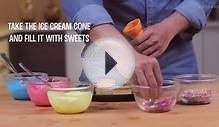 Easy Ice Cream Cone Cupcakes | Recipes for kids
Share this Post